Client
The Blonde Abroad
Category
Travel
Project Type
Brand Identity / Illustration / Web Design / Collaterals / Platform Design
Overview
Branding and web design for The Blonde Abroad — the go-to website for solo and female travel around the world — including logo design, custom illustrations, typography, and overall brand tonality. The goal was to launch a new brand and website that is best in class in user experience, navigation and champions innovation within the Travel Blogging category.
Video, Photos and Content:
The Blonde Abroad
Development:
Chris Richardson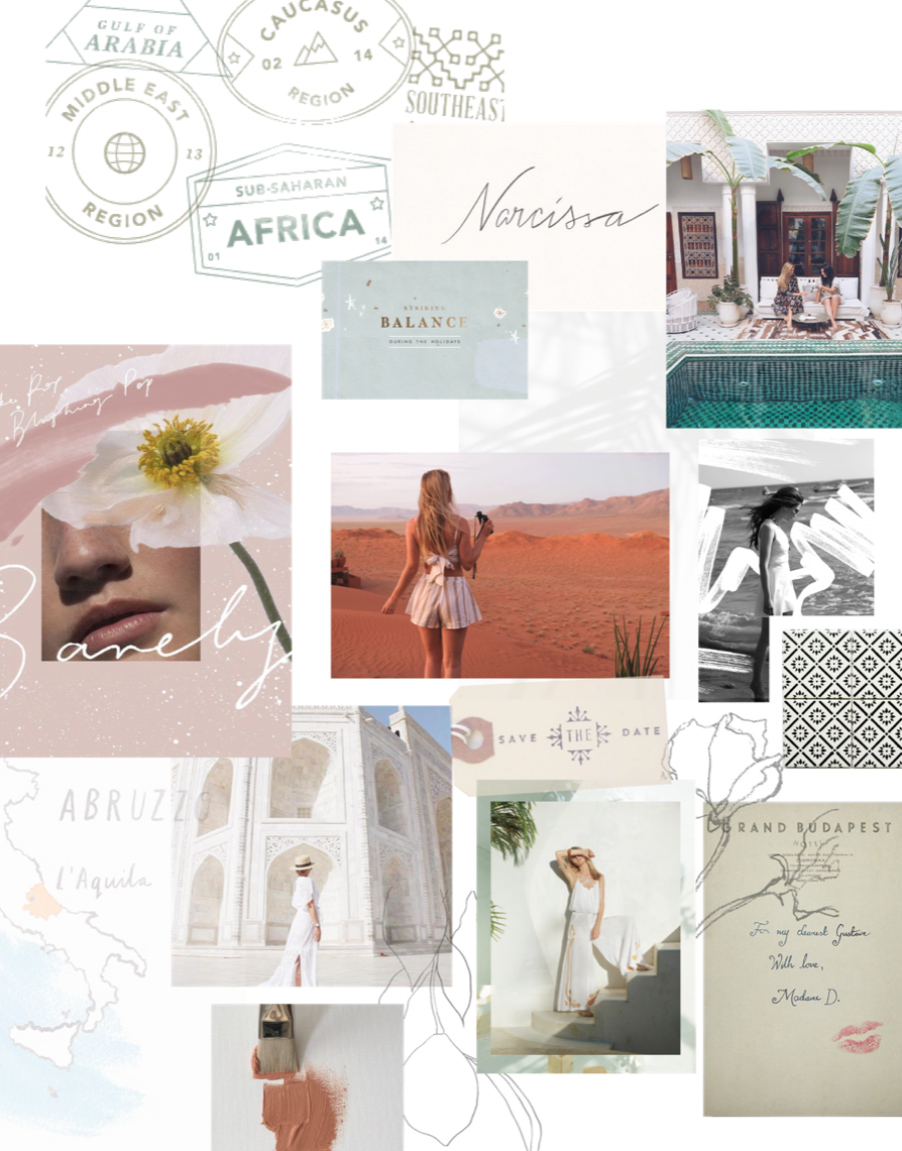 Creative Direction
As a top digital destination for the solo and female travel community, I created a visual identity centered around Kiersten's past travel experiences and "Travel Tribe" community. The new brand and website weaves together layered details and surprising moments — taking audiences through a journey that feels fresh, exciting and adventurous yet refined.
Typography and Color
The color palette is feminine yet playful. The darker tones bring a vintage charm, complemented by the subtlety of the pastel tones.
TBA Escapes – Instagram Stories Stickers
TBA Escapes is a travel tour extension of The Blonde Abroad brand that offers carefully designed, bespoke tours and educational retreats for female travelers. I created a full suite of stickers and frames for each tour that attendees can use for Instagram stories to document their trip.
Tour Itinerary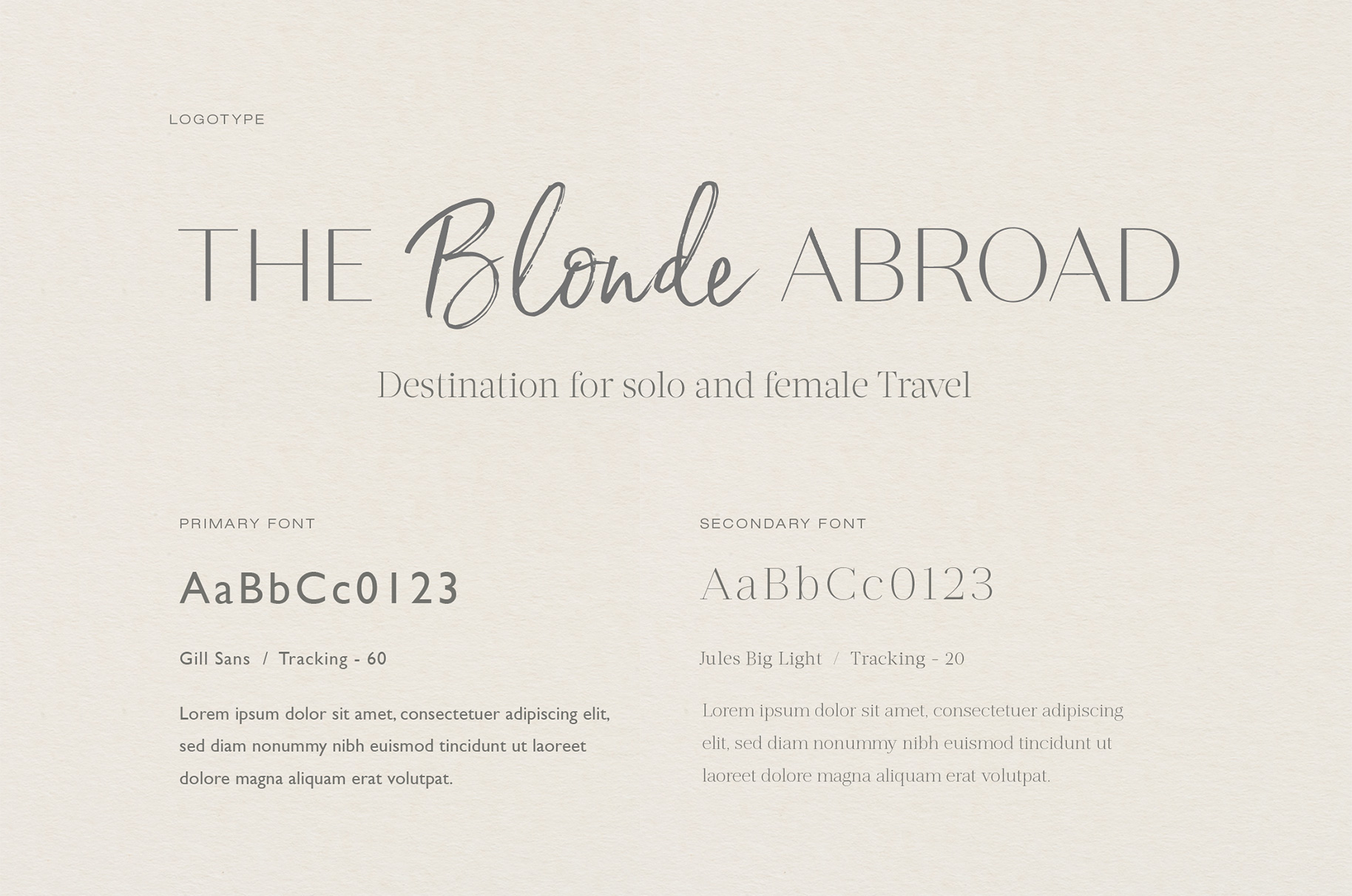 promo banner
flexible post blocks
Post Block Types:
Image and Product with Framing
Image and Product with Background
Image and Text Block
Start Here Page
Contact Page
Single Travel Guides
Start Here Page
Destinations Landing
About Page
Region Landing Page
Mega Menu